Donate to a Participant
Please search for your particpant's name in the box below to make a donation.

All money raised from Krossin' Keuka is for the Keuka Comfort Care Home.
KCCH provides a facility and staff to ensure compassionate care in a peaceful, home-like environment for our community's terminally ill residents and their families, at no cost to these patients or families. KCCH is an extremely valuable asset to our community and the quality of care at KCCH has been experienced by many.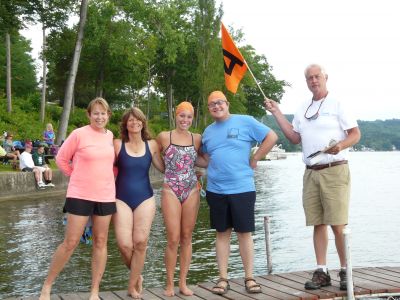 If you prefer to mail your donation to KCCH
please make sure you indicate your swimmer's name in the memo line
of your check. Make checks payable to Keuka Comfort Care Home.
Keuka Comfort Care Home
Krossin' Keuka Swim
PO Box 107
Penn Yan, NY 14527
Hi

my name is Lindsay Thurston and this is my first ever KrossinKeuka adventure. I have always wanted to do something like this in my life however was always scared to try, until now. I believe that this particular event has been a true calling for me and I want to try and make a difference. Please help me achieve this goal. I am doing this swim for my family and for myself!