Fundraising Tips and Tricks
Remember that the Keuka Comfort Care Home doesn't charge residents or their families to spend their final days in its beautiful home surrounded by compassionate volunteers and staff. This is only possible because of supporters like you and your friends and neighbors who step up to support you in Krossin' Keuka. Please keep this in mind as you go about asking for pledges.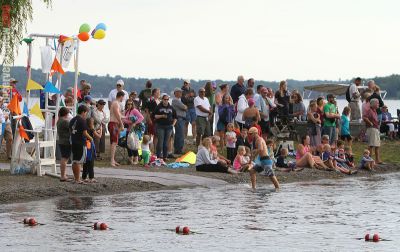 Go the extra mile (out of the water) with your donation requests!
Be creative! Here are some ideas to get you started:
Wear a button that says "Ask me about Krossin' Keuka"

Post on all your Social Media Pages!

Post a Krossin' Keuka poster in your workplace or at your service organization and attach a note asking your co-workers to sponsor you.

Email or Snail-Mail – Send a letter with a link to the Keuka Comfort Care Home web site and the Krossin' Keuka event. (sample letter below)

Ask your bridge club, book club, coffee group, etc. to sponsor you as a group.

Hand out stamped envelopes addressed to the Keuka Comfort Care Home. Your supporter can enclose their check and mail!

Make up cards with the Krossin' Keuka website and ask folks to sponsor you on-line

Hold a bake sale and donate the proceeds to your swim

Roll your spare change
REMEMBER: YOU'RE NOT ASKING FOR YOURSELF; YOU ARE ASKING FOR A VERY WORTHY CAUSE!
Matching Gifts — Some companies have matching gifts that double or even triple the initial donation — check with your Human Resources Department.
Collect the donation when you ask for it. It will be easier for you if you collect as much as possible at the time you request the donation.
Emphasize the tax–deductibility of donations. People are often interested in getting a tax deduction "in return" for their donation. Their cancelled check can serve as a receipt. Donations made online will automatically receive a receipt via email.
By using the mail or e–mail to raise money you can solicit contributions from a variety of resources such as:
Business associates

Family, friends, neighbors (greeting card lists)

College alumni, sorority or fraternity members

Everyone you have an e-mail address for!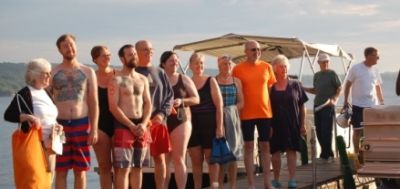 Tracking Your Sponsorships
Your online sponsorships will appear on your personal sponsorship page automatically. If you receive sponsorships in the form of checks or cash, we will enter these items on your sponsorship page when they are received at KCCH.
Sample Fundraising Letter or Email
Edit, copy and paste as you see fit,



Dear ___________,

On July 25th, I plan to participate in the Krossin' Keuka event along 
with other swimmers and paddlers to benefit the Keuka Comfort Care Home. 
We will come together to complete a .67 mile course across Keuka Lake i
n order to raise money to support our local home for the terminally ill 
here in Penn Yan. I hope you will join me in supporting the home.

By making a pledge on my behalf, you are supporting the Keuka Comfort 
Care Home's mission of providing a facility and staff to ensure 
compassionate care in a peaceful, home-like environment for our 
community's terminally ill residents and their families, at no cost 
to these residents or families.

My goal is to raise at least ($GOAL). Please help me reach that goal 
with your pledge. Your donation is tax deductible. You can support my 
swim by going to krossinkeuka.org , clicking on my name and making your 
donation online through the secure website. You can also make checks 
payable to the Keuka Comfort Care Home and mail them directly to 
Krossin' Keuka, c/o KCCH,  PO Box 107, Penn Yan, NY 14527. 
Please write my name on the memo line of your check.

If you would like to learn more about KCCH and this event, 
please visit www.keukacomfortcarehome.org Feel free to contact 
me with any questions. I deeply appreciate your support of this 
worthy cause and thank you for considering this request.

Sincerely,
(Your Name)