Donate to a Participant
Please search for your particpant's name in the box below to make a donation.

All money raised from Krossin' Keuka is for the Keuka Comfort Care Home.
KCCH provides a facility and staff to ensure compassionate care in a peaceful, home-like environment for our community's terminally ill residents and their families, at no cost to these patients or families. KCCH is an extremely valuable asset to our community and the quality of care at KCCH has been experienced by many.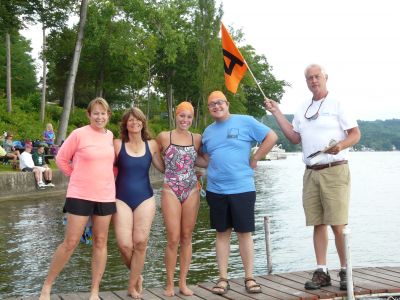 If you prefer to mail your donation to KCCH
please make sure you indicate your swimmer's name in the memo line
of your check. Make checks payable to Keuka Comfort Care Home.
Keuka Comfort Care Home
Krossin' Keuka Swim
PO Box 107
Penn Yan, NY 14527
Hey all! Help me to raise money and awareness for the Keuka Comfort Care Home! I'll be swimming my fat ass across Keuka Lake!
A little bit about the home:
"
KCCH is a two (2) bed private home overlooking Keuka Lake. We welcome persons with a terminal illness who are determined to be within the last three months of their lives. Our home operates according to the principles and practices of the hospice philosophy.
There is no fee for our care. Our link with the health care system is the contact your family members have with the certified hospice agency. In Yates County the certified agency is Finger Lakes Visiting Nurse Service/ Ontario Yates Hospice. The agency assures that medication and needed medical supplies are available as well other services that are required under hospice care.
What makes KCCH different from the resident's own living situation? We strive to relieve the family of major care-giving responsibilities enabling them to spend more quality time with their loved one."